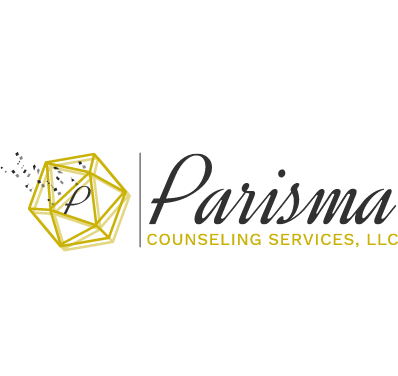 Rochelle McCray-Anderson
LPC, SAC-IT
"Life is like a prism. What you see depends on how you turn the glass"
Jonathan Kellerman
There are various reasons why you might be looking for a therapist at this time. Perhaps you are going through a difficult situation in your life that has you feeling lost, uncertain, and distraught. Whether it be a relationship that has become riddled with conflict or a personal struggle within, the strain of it all can be overwhelming causing a mix of emotions such as, frustration, sadness, loneliness, grief, anxiety, depression, or any other issue. All you want is to find peace, happiness and to change your current situation. It is normal to endure challenging times in your life, but you do not have to struggle on your own.
Your courage & commitment to this process will allow you to transcend & become a better you!
Life is a continual journey of growth and change, and reaching out for support can be uncomfortable. However, I am confident that together, Parisma Counseling Services can work to help provide you with the essential tools to help you face and overcome these challenges. Attaining and maintaining self-care, healthy boundaries & relationships, a healthy self-esteem, creating balance and improving communication skills are on the breakthrough. I have the experience to help you achieve your goals, conquer these struggles, and live a more fulfilling and meaningful life.
Counseling Services Offered:
Family Counseling
Group Counseling
Individual therapy is the most common form of counseling and is provided to clients on a one-on-one basis with a therapist while working together to solve the client's concerns. You'll explore your feelings, early life experiences, and any personal difficulties you are currently facing. Individual therapy (talk therapy) is beneficial as it is a unique process that can support you in the areas of your life where you feel stuck and increase your understanding of the way you engage with the world and with yourself. All participants must be ages 18+.
Adult Family therapy focuses on the family as a unit and you define who makes up your family. Treatment concerns are different for each family based on culture, unique differences, and stage of treatment. Family therapy can teach skills and break down barriers to deepening the family connection and get through stressful times, even after attending sessions. I will help your family explore your unique history and identify troublesome family dynamics to get you back on track. Siblings, parent and child dyads, and couples are welcome.
Group therapy typically involves 5 to 10 clients and meeting times vary. Some people attend individual therapy in addition to groups, while others participate in groups only. Many groups are designed to target a specific problem such as depression, anxiety, self-esteem, social skills, sobriety, etc. Also, groups may be exclusive towards a specific population due to their unique and unshared experiences. Benefits of group therapy include a support network, diversity, accountability, cost-effective, and different perspectives around your treatment concerns. Group therapy provides an opportunity to not only share your experience, but to hear others' as well. This is also a great way to receive feedback in ways that individual therapy does not offer.
​
*Services are available for those seeking voluntary or mandated group therapy sessions.
Stress & Anxiety Counseling
Anxiety is a human experience that if consistent and heighted can led to struggles with focusing on the present. Two sub-areas of specialty are Generalized Anxiety and Panic Attacks. I specialize in treating anxiety that often stems from difficult life transitions such as divorce, bereavement, sudden career changes, and many cultivate causes.
Depression causes people to lose pleasure from daily life, can complicate other medical conditions, and can be serious enough to lead to suicide. Depression is never a "normal" part of life, no matter what your age, gender, or health situation.​ I work with individuals who suffer from depression of most types and levels of severity. Whether your depression can be attributed to traumatic events, a difficult past or no perceivable cause, I can help you find relief.
Emotional and psychological trauma is an emotional response to a distressing event or situation that breaks your sense of security. Traumatic experiences often involve a direct threat to life or safety, but anything that leaves you feeling overwhelmed or isolated can result in trauma. While it's common for most people to deal with fear and anxiety during and immediately after a traumatic event, everyone's emotional response is unique. While some people will naturally recover with time, others may continue to experience trauma and stress-related symptoms.
Additional Services
My practice also includes working with clients experiencing difficult life transitions, feeling "stuck" or seeking a higher quality of life, crisis management, and addiction and sobriety maintenance.
Night and weekend session times are available